The Latest from "The Israel Guys"
for more, visit their site theisraelguys.com
The following info is taken in whole or part from Worthy News Ministries.
News From Around the World- This Week
Breaking World News
Philippines Christians Fear Looting After Typhoon
Christians in the Philippines' central Province of Bohol wracked by super Typhoon Rai pleaded for prayers, food and water Wednesday after the governor feared looting amid growing hunger.
Hungary Defies EU Court Ruling On Migration
Hungary's hardline prime minister warns that his country will defy a ruling by the European Union's top court and stick by its controversial immigration legislation.
COVID Group Asks Court To Try Anthony Fauci, Boris Johnson For Genocide
A group led by a former executive of biotech giant Pfizer has asked the International Criminal Court (ICC) to try White House adviser Anthony Fauci, Britain's Prime Minister Boris Johnson and others for various "crimes against humanity."
Latest World News Headlines
US negotiator warns of 'escalating crisis' if no Iran deal in next few weeks – December 22, 2021
WHO: 'Don't Celebrate Christmas As Omicron Strikes' – December 22, 202
1Americans evacuated from Afghanistan by vets group land at JFK – December 21, 2021
Russia's Putin says NATO, West to blame for surging tensions – December 21, 2021
Hundreds Die In Philippines Typhoon As Christians Struggle For Water, Food – December 21, 2021
Russia warns of military action as fears mount of Christmas invasion of Ukraine – December 21, 2021
UK Supreme Court denies request to add 'X' gender option to passports – December 21, 2021
'Threat Posed By Iran' High On Agenda As U.S. National-Security Adviser Travels To Israel For Talks – December 20, 2021
New microchip implant stores your COVID vaccine passport – December 20, 2021
Breaking Israel News
Israeli PM, Naftali Bennett announces fourth Covid jab for over-60s to tackle Omicron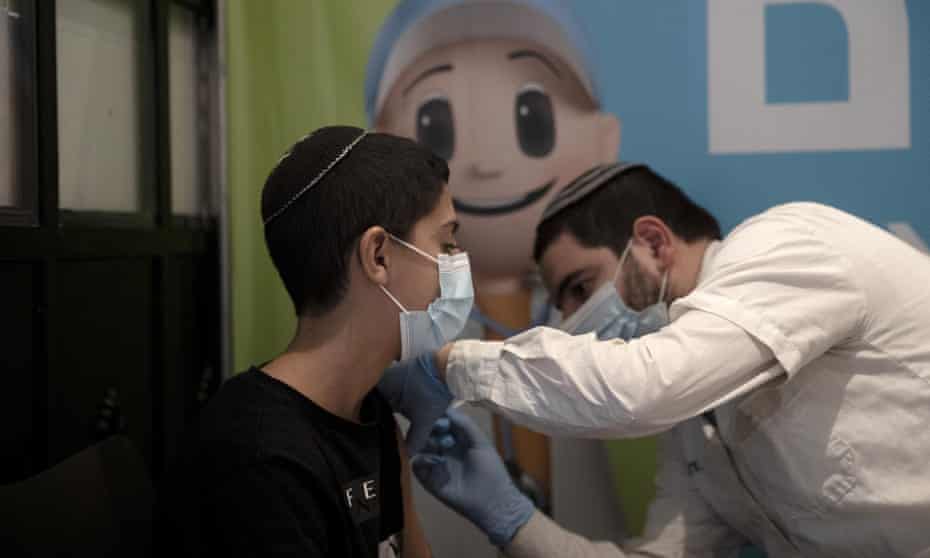 Israel is set to become the first country in the world to offer a fourth dose of Covid-19 vaccines in an effort to protect against the Omicron variant. People over age 60 and healthcare workers will be eligible for a second booster shot, PM Naftali Bennett, said on Tuesday night, following a recommendation made by Israel's panel of pandemic experts.
Israeli study urges 'rethink' of COVID's nature, indicates antioxidants may help
It's time to "rethink" the notion that COVID is above all a respiratory illness, as new research suggests it's actually an "immune-and-respiratory" condition, Israeli scientists say.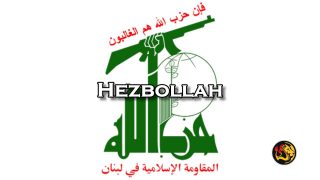 Israel's incoming Air Force chief: In next war Hezbollah will suffer 'unimaginable blow'
Israel's incoming Air Force commander said Wednesday that in the next war in Lebanon the Hezbollah terror group will suffer the kind of blow "it can't even imagine".
Latest Israel News Headlines
Israel To Have 4th COVID Jab As Europe Struggles – December 22, 2021
Israel Prepares Military Strike to Confront Iran, With or Without the US – December 21, 2021
Health Ministry panel recommends fourth COVID shot for at-risk groups – December 21, 2021
Israel said to arrest over 100 Hamas members in Hebron area in major sweep – December 21, 2021
Israeli companies exported cruise missiles to China without permit – December 21, 2021
Breaking U.S. News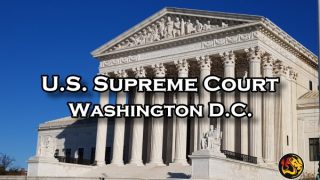 Supreme Court to hear challenges to Biden vaccine mandates
On January 7 2022, The Supreme Court of The United States of America will hear cases challenging President Biden's vaccine mandates.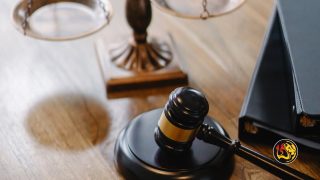 Protecting Female Abuse Victims: Federal Court Rules Anchorage Cannot Force Christian Women's Shelter to Admit Trans Males
After a lengthy court battle, a federal judge ruled that the city of Anchorage cannot force a faith-based women's shelter to accept trans-identified biological males.
Latest U.S. News Headlines
Pfizer Pill Becomes 1st US-Authorized Home COVID Treatment – December 23, 2021
Illinois allows Satanic Temple to install a display at state capitol – December 23, 2021
Progressive backlash? California suffers largest population loss in 2021, Census data shows – December 22, 2021
Durham zeroes in on Clinton campaign, could call some aides to testify, court memo reveals – December 22, 2021
Federal judge says Christian photographer must accept work at same-sex weddings – December 22, 2021
Conservative Christians file suit requesting Supreme Court to block Biden's vaccine mandate for business – December 22, 2021
Texas Debuts the First Part of Its State-Funded/Constructed Border Wall – December 21, 2021
Saudi Arabian 'potential terrorist' nabbed at US-Mexico border; ties to Yemeni subjects of interest, feds say – December 21, 2021
Magnitude 6.2 earthquake strikes offshore Northern California – December 21, 2021
GOP, Democrats alike distrust mainstream media, poll finds – December 19, 2021
Breaking Christian News
Christian pastors told to implement alignment with Chinese Communist Party principles
China's President Xi Jinping has declared that Christian leaders in the country must "immediately" implement new government directives on attaining close alignment with Chinese Communist Party (CCP) principles, Bitter Winter reports.
Christians continue to be slaughtered in Nigeria
On December 19, Boko Haram terrorists affiliated with Islamic State West Africa Province (ISWAP) murdered 12 Christians in Borno state, International Christian Concern (ICC) reports.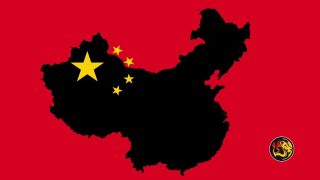 Chinese authorities continue raids on Christian schools
China's communist regime raided two more Christian schools last week, as part of its ongoing effort to suppress Christianity in the country, International Christian Concern (ICC) reports.
Latest Christian News Headlines
Poll: Less than half of Americans pray every day – December 22, 2021
India's Southern Christians Fear Sad Christmas With Anti-Conversion Law – December 22, 2021
Syria: Christians rebuild church decimated by ISIS – December 21, 2021
Mozambique: Islamic terrorists decapitate pastor, force wife to carry his head; "please pray for healing of trauma" – December 21, 2021
Myanmar: Christian pastor dies during interrogation by Burmese Army – December 21, 2021
Cuba: European Parliament mentions imprisoned Christian pastor in resolution denouncing Cuban "systemic" rights abuses – December 21, 2021
American Missionaries Released In Haiti Return To US – December 18, 2021
North Korea Executes 7 For Watching South Korean Videos; Christians Concerned (Worthy News In-Depth) – December 17, 2021
'We Glorify God for Answered Prayer!' All Missionary Hostages Finally Freed in Haiti – December 17, 2021
CA Church Still in Court After County Slapped Them with $2.8M in COVID Fines – December 17, 2021