Breaking World News
World Remembers Holocaust Amid Fears Of Antisemitism
Israel's parliamentary speaker wept in the German parliament Thursday as he and survivors remembered the Holocaust, or Shoah, amid fears of a resurgence of antisemitism.
Truckers inspired by Canada begin 'freedom' convoys around the world
Truckers around the world are creating their own convoys to protest COVID-19 vaccine mandates after being inspired by the Canadian Freedom Convoy, which reportedly has thousands of trucks.
Latest World News Headlines
Ukrainian National Guard Soldier Kills 5 – January 27, 2022
Germany, US 'To Target Russian Pipeline' If Invasion Goes Ahead – January 27, 2022
US Makes No Concessions Over Ukraine, Angering Russia – January 27, 2022
Britain's Johnson Refuses To Resign Over COVID Parties – January 27, 2022
Dutch Tourist Fined Over Nazi Salute In Auschwitz – January 27, 2022
US Embassy in Ukraine to citizens: 'consider departing now' – January 27, 2022
US sends 300 Javelin missiles to Ukraine in latest military aid during Russia standoff – January 27, 2022
Biden Warns Of Invasion 'Changing World' As Ukraine Urges Calm (Worthy News In-Depth) – January 26, 2022
Netherlands Slightly Reopens After Europe's Toughest Lockdown Amid Outrage – January 26, 2022
Breaking Israel News
More COVID cases confirmed in Israel in January than all of 2021, data shows
There were more COVID-19 cases identified in Israel during January this year than the entirety of 2021, according to a report released Thursday.
Israel approves fourth COVID vaccine shots for vulnerable over-18s
Health Ministry Director-General Nachman Ash approved on Wednesday a fourth round of COVID-19 vaccines shots for those over the age of 18 who have medical conditions that put them at greater risk from the coronavirus.
Latest Israel News Headlines
US updates Israel on nuclear talks in virtual meet of national security advisers – January 27, 2022
Knesset passes 'COVID law,' ending state of emergency in place for most of pandemic – January 26, 2022
Omicron wave could mark end of pandemic, Israeli COVID expert says – January 24, 2022
Israel concerned joint Syrian-Russian jet patrol to limit IAF airstrikes – January 24, 2022
Report: Israeli fighter jets, refueling planes hold massive drill aimed at Tehran – January 24, 2022
Breaking U.S. News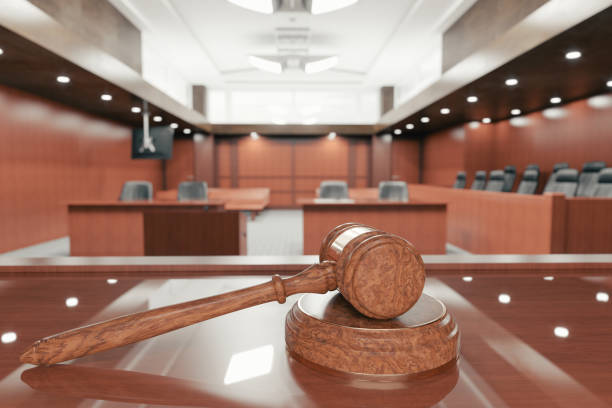 Court overturns $135K fine for Christian bakery that refused lesbian wedding cake but upholds ruling
An Oregon appeals court told a state agency Wednesday to reconsider its order for a Christian couple to pay $135,000 in damages for refusing to bake a cake for a same-sex wedding on grounds that the state's actions did "not reflect … neutrality toward religion."
Federal judge halts Noem's abortion pill restriction rule
A federal judge has temporarily halted a South Dakota rule from taking effect that would have made the state one of the hardest places in the U.S. to get abortion pills.
Latest U.S. News Headlines
Debt Up $2 Trillion in 1 Year of Biden – January 28, 2022
GDP in fourth quarter of 2021 grew at annualized rate of 6.9%, exceeding expectations – January 27, 2022
Michigan agrees faith-based adoption agencies can refuse to place children with same-sex couples – January 27, 2022
Heart patient taken off transplant waiting-list for refusing COVID-19 vaccine – January 27, 2022
Federal Reserve indicates interest rate hike arriving in March – January 27, 2022
Reports: Liberal US Supreme Court Justice Stephen Breyer to Retire – January 27, 2022
US Trade Deficit Tops $1 Trillion for First Time – January 27, 2022
Supreme Court to Revisit Affirmative Action as Conservative Majority Flexes Muscle – January 27, 2022
Blizzard likely to strike parts of New England this weekend as "bomb cyclone" forms – January 27, 2022
California city passes first gun law requiring annual fees, liability insurance – January 27, 2022
Breaking Christian News
US Christian ministries reach out to help vulnerable children in Iran
US Christian ministry Heart4Iran has joined with CBN's Superbook to conduct an outreach to thousands of desperately vulnerable children in Iran, CBN News reports. Many of these children are from families of Afghan refugees who escaped the Taliban, and many are orphans who lost their parents to COVID-19.
Pakistan: Christian teenager kidnapped, drugged and raped by Muslim in "epidemic" of abductions
A 16-year-old Christian girl in Okara, Pakistan was repeatedly raped after being abducted earlier this month, in what rights group Open Doors USA said is a "silent epidemic of kidnappings of Christian girls" by Muslim men in Pakistan, International Christian Concern (ICC) reports.
Myanmar Army "Massacres" Civilians In Christian Area
Myanmar's army massacred at least ten civilians whom they had detained in a mainly Christian area of the troubled nation, aid workers and residents say.
Latest Christian News Headlines
Nigeria: Islamic State terrorists kill 4 Christians, kidnap 22 girls in Borno state – January 27, 2022
Report: Iran Detained Dozens Of Christians In 2021 – January 27, 2022
Kenya: Christian woman stands up to Islamic terrorists, saves lives – January 27, 2022
Iran Releasing Jailed Converts, But Exiles One – January 26, 2022
Nigeria: Government does nothing to help Christian communities after Fulani kill 45 people in one day – January 26, 2022
India: Pastor and family violently attacked in their home – January 26, 2022
Iran: Pastor sent back to prison for six years following Supreme Court review of charges – January 26, 2022
360 Million Christians Persecuted; Hungary Helps – January 21, 2022
'Afghanistan Replaces North Korea As 1st Persecution Nation For Christians' – January 20, 2022