The following info is taken in whole or part from Worthy News Ministries.
Breaking World News
Poland President Vetoes Media Law, US Happy
Political tensions rose in Poland on Tuesday after President Andrzej Duda vetoed media ownership legislation that could have silenced a U.S.-owned TV network criticizing the government.
Russia Closes Oldest Rights Group
In an Orwellian move that critics view resembling the Soviet-era, Russia's Supreme Court banned Tuesday one of the country's oldest and main human rights groups.
Congo attacks show Islamic State's expansion across Africa The Islamic State's foothold across Africa is expanding amid a recent spate of gruesome attacks and there are growing fears in Washington that the terror group, as well as other extremist outfits like it will use the continent as a staging ground for future jihadist strikes against the West.
Afghanistan anti-Taliban resistance begs for U.S. support, gets nothing from Biden – December 28, 2021
Iran nuclear talks resume in Vienna; EU diplomat warns of 'difficult' work ahead – December 28, 2021
UN Condemns Myanmar Christmas Eve Massacre (Worthy News In-depth) – December 28, 2021
'Iran deal put us on cruise control heading over a cliff,' former envoy warns – December 28, 2021
Russia 'not bluffing' on NATO rollback, warns of 'large-scale conflict in Europe' – December 28, 2021
US and Russia to hold talks on January 10, official says – December 27, 2021
Weather disasters around world cost $20 billion more than last year: NGO – December 26, 2021
Saudi-led Coalition Launches 'Large-Scale' Yemen Operation – December 26, 2021
COVID-19: Around 8,000 flights cancelled globally over Christmas weekend due to coronavirus – December 26, 2021
Breaking Israel News
'Campaign Between Wars': Israel Struck 'Dozens' of Syrian Targets in 2021 to Disrupt Weapons Transfer to Iranian Proxies
The Israeli army said Tuesday that airstrike operations carried out this year hit "dozens" of targets in Syria and have limited the ability of Iran to funnel arms to its proxies in the region.
Syria says it will 'use all legally available means to retake' Golan
Syria said Monday that Israel's plans to double the number of Israeli citizens living in Israeli-annexed Golan Heights mark a "dangerous and unprecedented" escalation between the countries.
Israeli airstrikes said to hit key Syrian port of Latakia, causing 'massive' damage – December 28, 2021
Lapid: Israel Will 'Act Alone' Against Iran 'If Necessary' – December 28, 2021
Israel Fortifies 'Northern Shield' Along Lebanese Border to Protect Civilians Against Rocket Attacks – December 28, 2021
Israel Sees Drop in Severe Cases Amid Latest Covid Outbreak – December 27, 2021
In 'warning' to Israel, Iran says it fired 16 ballistic missiles able to hit country – December 26, 2021
Breaking U.S. News
Ohio Governor signs "Born-Alive" bill into law
Ohio Gov. Mike DeWine (R) has signed into law Senate Bill 157, the "Born-Alive Infant Protection Act," which requires doctors to provide life-saving treatment to babies born alive after an attempted abortion or face criminal charges, the Hill reports.
Biden Signs $768 Billion Bill As US Faces Attack
U.S. President Joe Biden signed a $768 billion defense bill amid fears that Russia and China are ahead of the United States in developing new weapons systems such as hypersonic technology.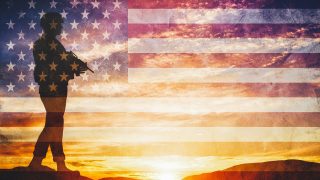 Army set to kick out troops who won't take the COVID-19 vaccine The U.S. Army next month will begin kicking out soldiers who refuse to take the COVID-19 vaccine and aren't in the process of seeking an exemption to the Department of Defense's vaccination policy.
U.S. home prices surge 18.4% in October – December 28, 2021
Biden signs $768.2 billion defense spending bill into law – December 28, 2021
Biden declares 'no federal solution' to unrelenting waves of COVID-19 – December 28, 2021
Pfizer to continue distributing version of COVID-19 vaccine not fully approved by FDA – December 26, 2021
Army set to kick out troops who won't take the COVID-19 vaccine – December 26, 2021
NASA Enlists Theologians To Help Look To Heavens – December 26, 2021
Nearly 50,000 Afghans resettled in U.S., 25,000 remain at military bases – December 23, 2021
New inflation report shows fastest rise in decades – December 23, 2021
Supreme Court to hear challenges to Biden vaccine mandates – December 23, 2021
Breaking Christian News
India persecution: Spate of Hindu attacks against Christianity over Christmas period
The intensifying persecution of believers by Hindu nationalists in India has now even caught the attention of mainstream international media, with the Guardian UK joining Christian organizations in reporting on a spate of attacks against Christianity in the country over the Christmas period.
Britain: Prosecution withdraws case against UK pastor fined for carrying on ministry to homeless
A British pastor who was fined over £16,000 for running her ministry to the homeless during a UK lockdown was told this month that the prosecution has withdrawn the case against her, Christian Legal Centre reports. Pastor Chizumie Dyer, who runs her 'Church on the Streets' ministry in Nottingham, England, was issued fines by police in February 2021.
Texas pastor forgives church vandal; Christmas services continued despite damage – December 28, 2021
Gallup: 69% of Americans Identify as Christian – December 28, 2021
Kenya: Somali-born Christian survives murder attempt by Islamists – December 28, 2021
Myanmar: Save the Children aid group says two members missing since Christmas Eve massacre – December 28, 2021
Myanmar atrocity: Burmese Army burns 35 civilians alive on Christmas Eve – December 27, 2021
DRC: Suicide bomber kills five in Christian area – December 27, 2021
Philippines Christians Clung To Faith As Typhoon Rai Devastates Nation – December 26, 2021
First Christian TV In Turbulent Zanzibar (Worthy News Exclusive) – December 24, 2021